Welcome to the website of The Stondon Singers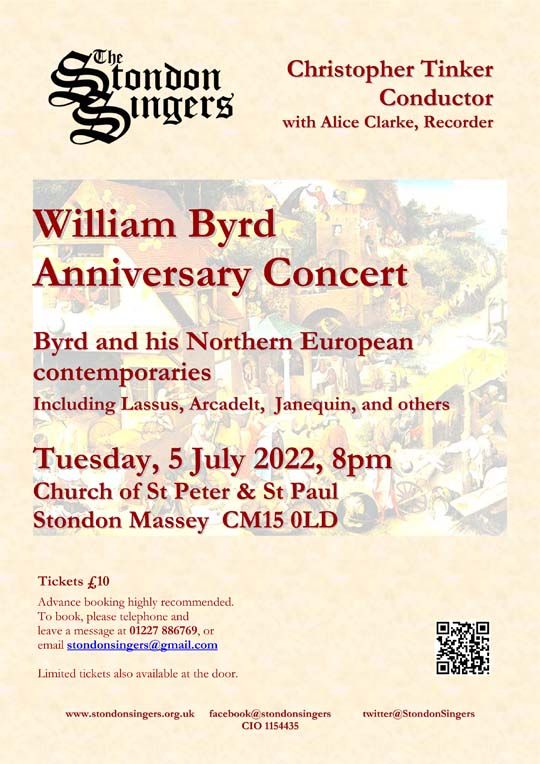 We are a mixed Chamber Choir, resident at the atmospheric Priory Church of St Laurence, Blackmore. We enjoy considerable critical acclaim and perform several concerts a year. Although formed to sing the music of William Byrd, the choir of about 25 singers now performs a wide-ranging repertoire, whilst remaining committed to music of the Renaissance.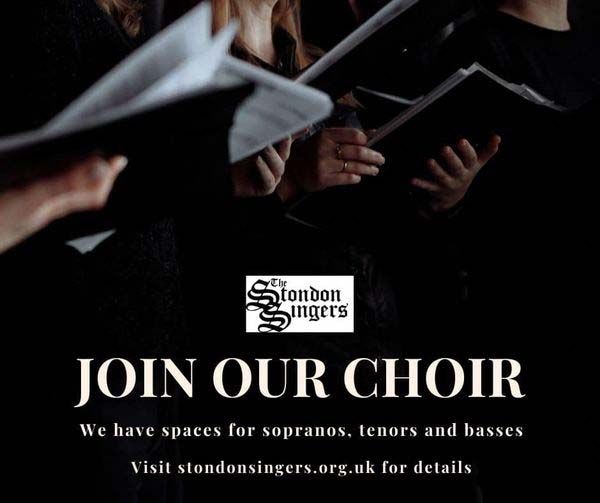 Like most other groups, our choir is slowly getting back to normal after the disruption of the last year and starting to think about the future.
We are looking for new members in our all sections - so if you're looking for a new or additional choir - get in touch.
If you don't know much about the Stondon Singers, we're a dedicated, friendly choir of around 25 based at the Priory Church of St Laurence in Blackmore.
The choir was originally set up to sing the music of William Byrd and although we're still committed to the music of the Renaissance, we perform music from a wide range of composers and periods.
Over the next year we have a concert of French music planned, along with our annual William Byrd Anniversary Concert in Stondon Massey.
We have members from all over Essex, London and Suffolk and we rehearse on Tuesday evenings. If you like singing in chamber choirs with 3 or 4 people to each part, take a look at the other content on our our website to find our more.
Since we're a small group, you'll need to be confident enough to hold your own line and good sight reading skills are a must.
If you have any questions or want to know more details, you can ask via our contact form here.